13 mars 2015
5
13
/

03
/

mars
/

2015
14:37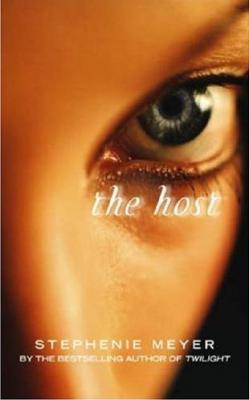 Summary :
The earth was conquered by a other specie : the souls. Melanie Strayer was one of the last human who were not captured, but now it's over, they have her body. Wandered is a soul, a famous soul because she has lived in 9 different planets. Melanie will fight to protect her secret, and hide two men, two humans that she cannot forget.
What will wandered do ? Will she denounce where humans are ? Or try to rejoin them for Melanie ?
Opinion :
I read this book 3 or 4 years ago, and I loved it. Then when the film was released, I could't see it in cinema, but since that, I watch it regularly. So, when I decided to buy a english book, I thought to it. It will be sincere, it was a difficult reading, but I love it, a little less than in french, but it was mainly because of my comprehension !
The story is very good. There are a lot of suspens, but like I know the film and the french version, I wait events and I found the time long before few main peripeties [like the attack by Kyle]. I know it's not fair to judge a book on what I waited, because I knew the story, and I wanted my favourite passages...Despite that, I read the second part, even more, maybe the three quarts, extremely rapidely. Actually, I had a click, and I couldn't leave the story anymore !
However, I love characters ! I forgot Ian, and his personality in the book... I love it, he looks like a "charming prince", always to take care of her, to protect her... He realize his mistakes, but he didn't deny them. It's unusual that a main character evolue sloly, without forget who he was before. Jared is more dual in the book, than in film. For a long time, I couldn't decide if he was with them or against... I think it's a good thing, because it complicates the story, and causes new events. Wandered and Melanie are very very sympathic. They are different, opposite sometimes, but their friendship is amazing... I enjoy that they can love themselves even if they are not of the same species. I think, it's a good lesson of tolerance !
The end is... wonderful ! I don't know what I can say more... the suspens is there and I had only one desire : read the end, and discover again the last paragraph [his rebirth in a new body, her surprise...] ! Moreover, I enjoyed read a exclusive chapter. Indeed, in my edition, there are a supplemental chapter about Melanie's awakening. It was very pleasant to have the other point of view, Melanie's view.
A very good book, even if I prefer the Frensh version !
18/20
Other opinions : Luna
Read for the challenge Un mois = une consigne, session february 2015 [my participation] → romance, dystopie, VO
Read for the challenge ABC 2015 [my participation]
Read for the challenge New PAL 2015 [my participation]
Bonus : Challenge Gourmand, session 2 [my participation]
Heat shot through my veins, and a violent hatred nearly chocked me.
I had never felt such an emotion as this in all my lives. For another second my revulsion pulled me away from the memory. A high, shrill keening pierced my ears and pulsed in my head. The sound scraped through my airways. There was a weak pain in my throat.
Screaming, my body explained. You're screaming.
I froze in shock, and the sound broke off abrutly.
This was not a memory.
My body - she was thinking ! Speaking to me !
Other books read, writen by Stephanie MEYER :
☺ Les âmes vagabondes [mon avis]
☺Twilight, tome 1 : Fascination [mon avis]
☺ twilight, book 1 [my opinion]
☺Twilight, tome 2 : Tentation [mon avis]
The Host is written by Stephanie MEYER. It comes to the USA. His Frensh title is Les âmes vagabondes. It was published in 2008 for the first time by Sphere edition. It has 652 pages with a bonus chapter.