17 janvier 2017
2
17
/

01
/

janvier
/

2017
10:00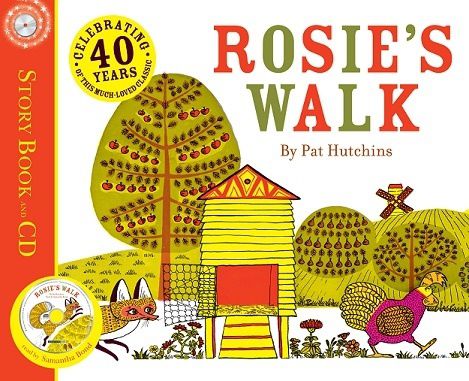 Summary :
Rosie is a hen and she has decided to walk. However, a fox is hangry and follow her.
Will he eat her ?
Opinion :
I had the surprise to discover in my English exam, a question about an picture book and all the story of this little book. That's way, I decided to write a chronicle about it ! Firstly, I really like it ! The story is funny and sympathic and funny and funny ! Yes, I know I repet myself, but it's exactly that ! I mean, if I have to say only one thing, it will be that !
I was stressed by my exam, but when I read it, I laughed ! And I wasn't alone ! I'm sure children will enjoy it. I mean, it's fresh ! It's exactly what we want to read, with a subject like that ! Desasters arrive always to bad guys ! But what I really love, is the fact that Rosie didn't notice anything ! She is totally in her world and never thought to danger ! Her attitude is really good !
A amazing and funny little story !!
18 / 20
Read for the challenge Des gages ta PAL, session 7 [my participation] → un livre éponyme
→ un livre ayant moins de 400 pages
Rosie's walk is an album writen by Pat HUTCHINS. It comes from the UK and its Frensh title is Gare au renard !. It was published for the first time in 1967 and it was edited again in 2010 by Red fox editions. It counts 32 pages.